48V Electric Bike battery pack 11Ah
With BMS and air-break switch for protected;
LED display the capacity;
Used Panasonic high power 18650 cells.

Cell Brand

Panasonic

Cell Code

NCR18650CH

Chemistry

Li-ion ,For more deatils, please visit Cell Information.

Voltage

48 V

Capacity

11.25Ah

Rate

540 Wh

Configuration

13S5P

Inner Resistance

≤250 mΩ

Charge Voltage

54.6 V

Continuous Discharge Current

15-20A

Max Discharge Current

40 A

Size

136*89*365mm

Weight

4.9 kg

Operate Temp. Charge

0~45 °C

Operate Temp. Discharge

-20~60 °C

Storage Temp.

-20~40 °C

Cycle Life

500 Times

PCB Safety Function

Cell balancing
Over-discharge
Over-current protection
Over-charge
Temperature protection
Secondary protection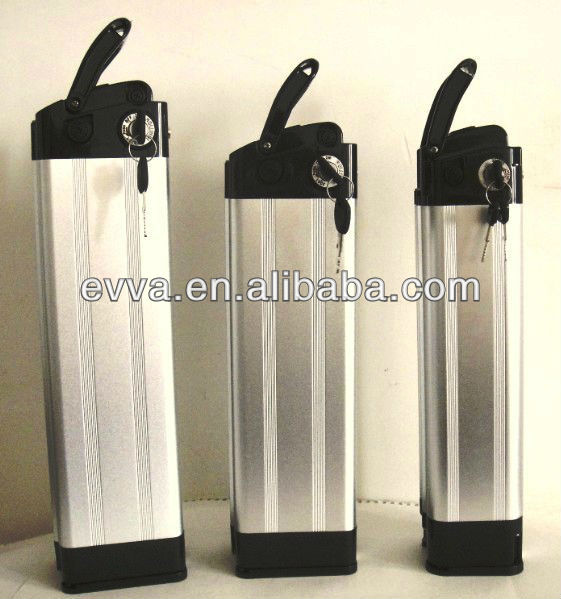 Application: E-bike, E-scooter, EV (Electric Vehicle), Garden Tool, Vacuum Cleaner, ESS(Energy Storage System), UPS(Uninterruptible Power Supply).
Please notice that this cell is not for sale.
Cells can not be single used outside battery packs without PCM.
EVVA is capable of assembling different battery packs by combining these high-end battery cells and self-developed BMS based on our professional rich skills.
OEM orders are available.